New Watch Models Report:
SINN founder Helmut SINN, a World War II pilots, flight instructors and the Instrument for the clock maker. After World War II, according to their years of flying experience, coupled with a high precision watchmaking equipment, creating a flawless series of watches.
Frankfurt-based SINN, based on the background of the founder, and extension of the passage of the German precision machinery and pragmatic style, walk with the Swiss watch industry is not the same route. SINN although all kinds of watches to the Swiss-based movement, but to be improved by SINN plant technicians, plus the high-tech, creating a high technology has generally made SINN watches the watch without the strong function, the trust received by all professionals, including: pilots, divers, pilot and astronaut.
In fact,
SINN watches
have long conquered the skies and space. European astronaut Reinhart Furrer, cosmonaut Klauss-Dietrich F1ade, North Atlantic Treaty Organization fighter pilot, and the German Air Force have been selected SINN watches together to achieve tasks.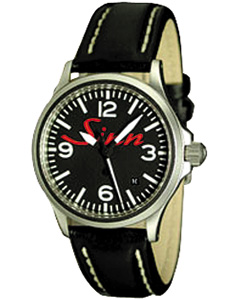 SINN received in the deep sea watch more great technology. The only production of 12,000 m world record of the watch, also invented and patented with a titanium shell with argon watch movement, and moisture movement self-test function. In addition, SINN has developed a magnetic up to 80,000 amps / meter dive watch.